Venue and Local Information
Location
The conference will be held on the McGill University campus, which is located in the heart of downtown Montreal. The scientific sessions will take place in the Leacock Building, room 132. You can buy book report before the conference, and be sure it will be done in time.
Map
This map shows the locations of the Rutherford Physics Building (Sunday reception), Leacock Building (Monday to Friday scientific sessions), the banquet at 737 restaurant, and the hotels.
Getting here and around: The Montreal-Trudeau International airport (airport code YUL) is located 20km from downtown Montreal. There is a shuttle bus between the airport and downtown which runs every 25 minutes ($13 CAD one way). The simplest way to get downtown is to take a cab: downtown Montreal is a 15-30 minute cab ride from the airport depending on traffic ($35 CAD one way).
The downtown and Old Port areas can be easily covered on foot. There is also an extensive public transport network which covers the city. Bus and metro information and fares.
Weather
August temperatures in Montreal are typically 23-26C (72-79F) during the day, dropping to around 15C (60F) in the evenings. The humidity is moderate to high, and the average rainfall is 100mm (3.9 inches), so we recommend that you bring an umbrella. Here is the Environment Canada weather forecast for Montreal, and a radar map.
A view of McGill campus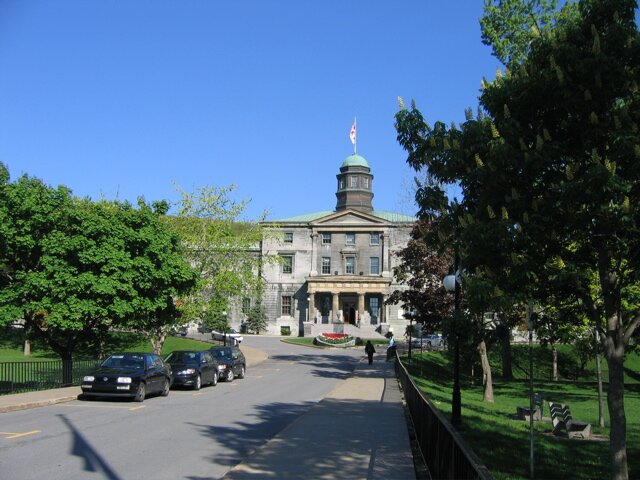 The Leacock building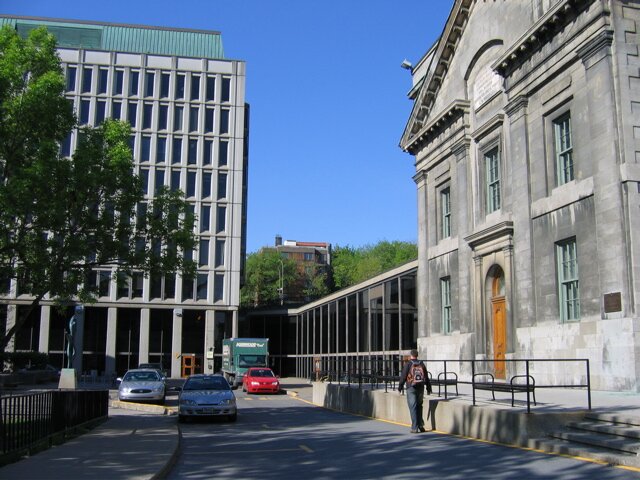 Talks online
The talks are available online here, and the public lecture here. Mac users, please note the instructions on this page.
Conference photo
Blog
Follow this link to the conference blog.
Poster
Click here to download the conference poster.